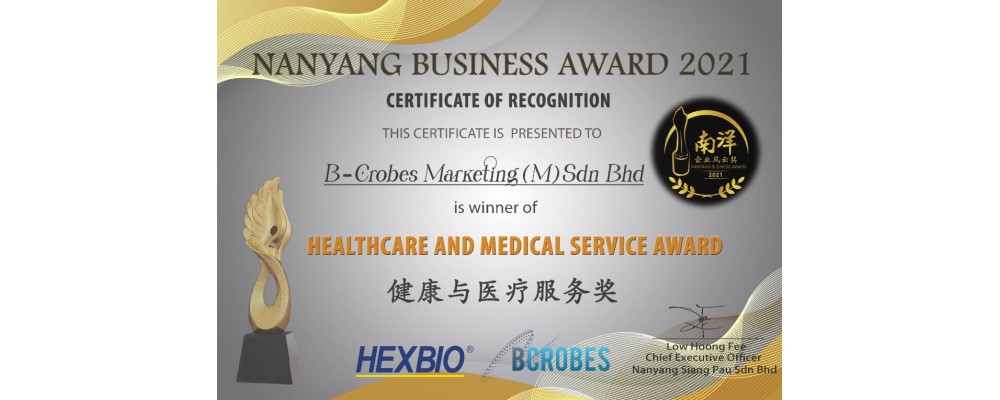 CEO of B-Crobes Group of Companies, Dean Lee: Providing the Ideal Healthcare Solution
Thank you Nanyang Siang Pau for the Healthcare and Medical Service Award, as well as the trust and support of our customers in HEXBIO - a clinically-proven probiotic.
For the past 16 years, our team has worked so hard to deliver the best healthcare solution.
Today's achievement is the fruits from lots of blood, sweat, and tears. Next, we will continue to do the best and discover new ways that the product and service are made accessible to every community.
比可生技集团董事李兴雨 : 呈现最好医疗方案
感谢《南洋商报》颁发的健康与医疗服务奖,还有客户对合秘优HEXBIO的信任和支持。
过去16年里,我们的团队全力以赴, 呈现最好的医疗保健方案。
每一滴汗血、每一份努力,才有今日收获。接下来,我们会做得更好,继续推出创新的解决方案给不同的消费者群体。